1909 Flying Merkel Single Belt Drive
In 1909, the "Flying" part of the name brand actually did not come in until around 1912. This very rare single cylinder belt drive Merkel is very correct and authentic with no known reproduction parts used since it's restoration probably back in the 1960's. The open side magneto seems to a bit weak and will need to be rebuilt before firing the bike over. The engine turns free and sports the early Heitger glass bowl carburetor along with an original Lukenheimer oil surge pump going to the crank case to insure proper oiling. The brightwork was redone in chrome which is the dead give away that the bike was restored in the 1960's. The chrome was a typical application done by the early rebuilders of the day which also lends credence to the fact that this is a truly unmolested motorcycle. Other original items includes a Solar generator and headlight, original leather seat and V-belt hand operated clutch. This early pioneer would make an excellent addition to any serious collection or as a classic rider. Selling with a bill of sale only.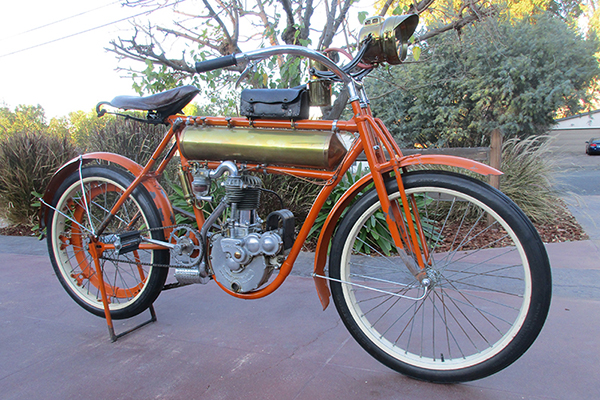 Click on any of the images above to view larger pictures.
More great bikes on our YouTube Channel.
Don't Miss Out On Your Favorite Bike...