c1917 Indian Daytona Board Track Racer Replica
Built in Argentina by true craftsmen to compete in the "Ride of the Gentleman", these classic racers were faithfully replicated using state of the art materials and reverse engineering to insure the best results and creating and a classic look and a dependable ride. All casting are all new from the engine case and cylinder castings and throughout the complete machine. Besides the modern internals of the motor, the machine runs off of a solid state 12 volte battery with a built in digital panel housed in the original style tool box tastefully mounted behind the rear cylinder head. The very fresh power plant sports a 61ci or 1000cc capacity using modern forged connecting rods, pistons and correct nickel plating on all external surfaces. This motorcycle is a true runner rider and is looking for a new home and new adventures to come! Selling on a Bill of Sale only.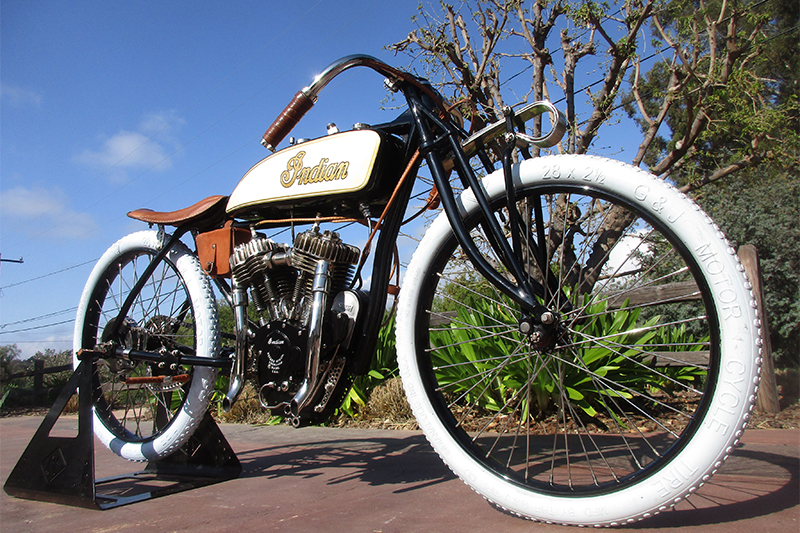 Click on any of the images above to view larger pictures.
More great bikes on our YouTube Channel.
Don't Miss Out On Your Favorite Bike...