1929 Ariel Model 250cc LF de Luxe
The Ariel factory was based out of Selly Oak in Birmingham, England. In 1929, designer Val Page penned the twin-port, overhead-valve LF using the chassis of Ariel's side-valve LB and creating, in effect, a lightweight Red Hunter. The 250cc OHV single engine design sports a twin port exhaust cylinder head with push rod rocker arms. The spark comes from a BTH magneto and an Amal carburetor delivers the fuel to the combustion chamber. A Burman three speed tank shift gear box puts the power to the ground and the lights are generator driven via six volt system. This fine example has undergone a complete professional restoration some years ago and remains in very good to excellent condition. Being that this beauty has been on static display for some years, a full service and going through is in order before hitting the road.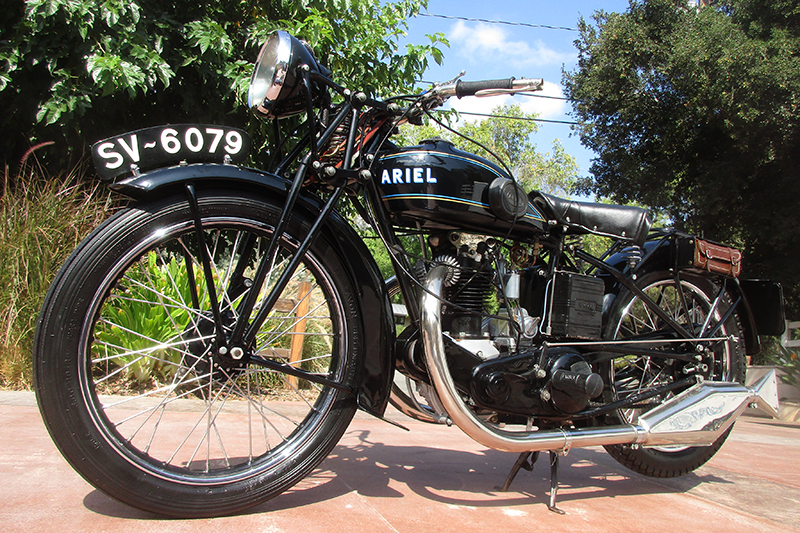 Click on any of the images above to view larger pictures.
More great bikes on our YouTube Channel.
Don't Miss Out On Your Favorite Bike...