1941 Harley Davidson 45ci. Custom
This very nice period built custom flathead has recently gone through the shop of David Sarafan, noted authority on all things related to Harley Davidson's 45ci motorcycles. David checked her over and added some additional flair to the bike such as 18"wheels, Hollywood handlebars, OEM period "blue face" Shriners speedo, NOS Kaminski tank emblems (sold back in the 1950's by the Chicago Motorcycle Supply Co.), Harley Davidson Springer fork brace, steering damper and custom handmade solo seat. The bike is reported to be a very good runner and would make an excellent weekend warrior. Selling with a clear Florida title.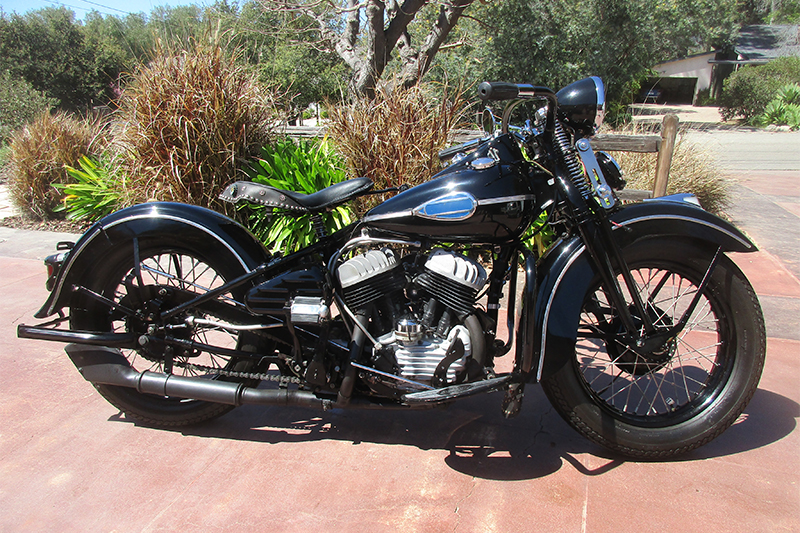 Click on any of the images above to view larger pictures.
More great bikes on our YouTube Channel.
Don't Miss Out On Your Favorite Bike...