1955 Series D Vincent Rapide
The 1955 Series D Vincent Rapide was the last model to be built by the Vincent HRD motorcycle company at their works in Great North Road, Stevenage, Hertfordshire, England. The Series D started in 1954 and ended in December 1955 when the factory doors were closed for the last time and all motorcycle production ended. This very nice unit has undergone a full restoration and has proven to be an excellent runner for the past 652 miles that has been put on the clock. All of the motor and frame numbers are in order although, to date, the bike has not gone through the certification process by the VOC registrar. All hardware has the correct cadmium finish and the Smiths speedometer has been professionally restored. A very nice set of alloy wheel rims are laced up with Buchannan stainless steel spokes and are sporting a fresh set of Challenger tires to hold the road. The motor and gearbox were professionally rebuilt by DaDaDa out of Bakersfield CA. and is set up with a correct set of Amal carburetors. Show or go, this very rare and iconic motorcycle is ready for its new owner and many more adventures to come.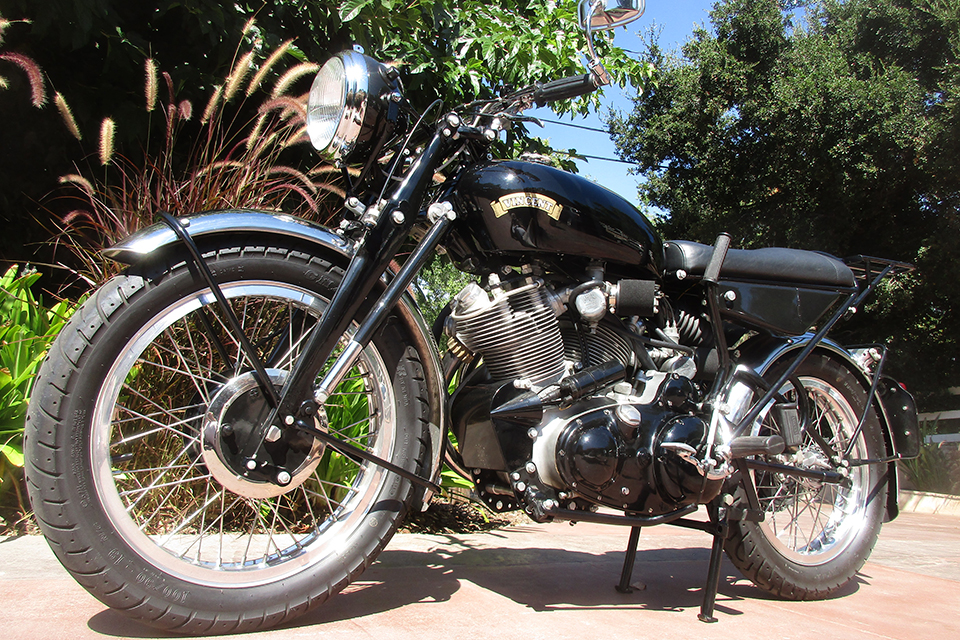 Click on any of the images above to view larger pictures.
More great bikes on our YouTube Channel.
Don't Miss Out On Your Favorite Bike...