1964 BSA 650 Lightning Rocket
In 1964, BSA came out with the 650cc vertical twin Lightning Rocket with the anticipation to compete in the US market against the Harley Sportster, as well as the rest of the Brit and Euro imports of the day. With upgrades such as twin Amal carburetors, high compression pistons, full race cam shaft and a close ratio four speed gear box, the motor put out a generous 48 horse power. The Lighting Rocket had a top speed of a reported 115 miles per hour. After only a two year stent on the market, the Birmingham factory discontinued the model which makes the LR quite desirable to collectors throughout the world. This fine example has had an easy life with only two owners and 7,000 original miles under its tires. When Bob Ives out of Santa Paula purchased the motorcycle, he gave it a top drawer cosmetic and mechanical restoration that is second to none. Being that the low end was barley broke in with so little miles, Bob gave the engine a full inspection and freshened up the top end for good measure and kept the low end as it left the factory. Since the restoration, there has been a reported 70 miles put on the bike to insure that the motor and other components were well sorted and ready for show or go. Speaking of show, this motorcycle took the prestigious British 1st place award at the 2019 Quail Motorcycle Gathering located in Carmel, CA, winning over many Vincents and other top of the line motorcycles. Along with the sale, is a copy of the original title and the BSA Owner's Club dating certificate stating that the motor and frame were mated at the factory and dispatched to Hap Alzana's shop located in Okland, CA, on January 22, 1964. Selling with a clear California title.
SOLD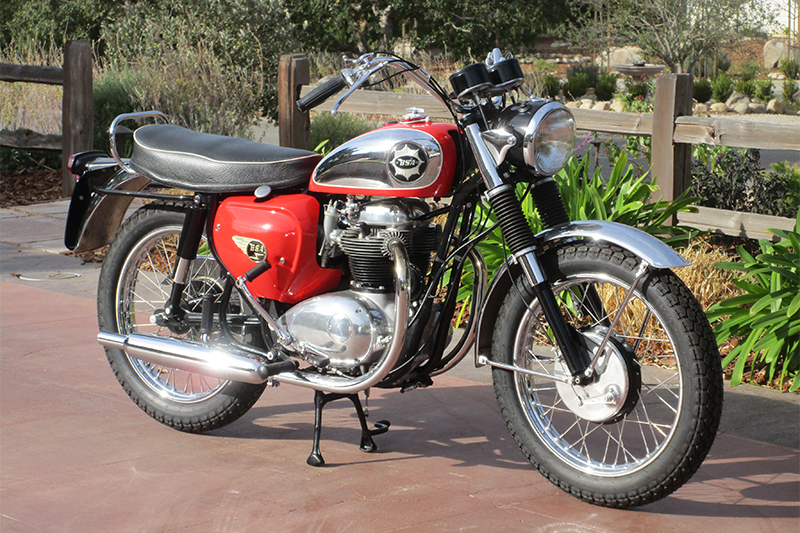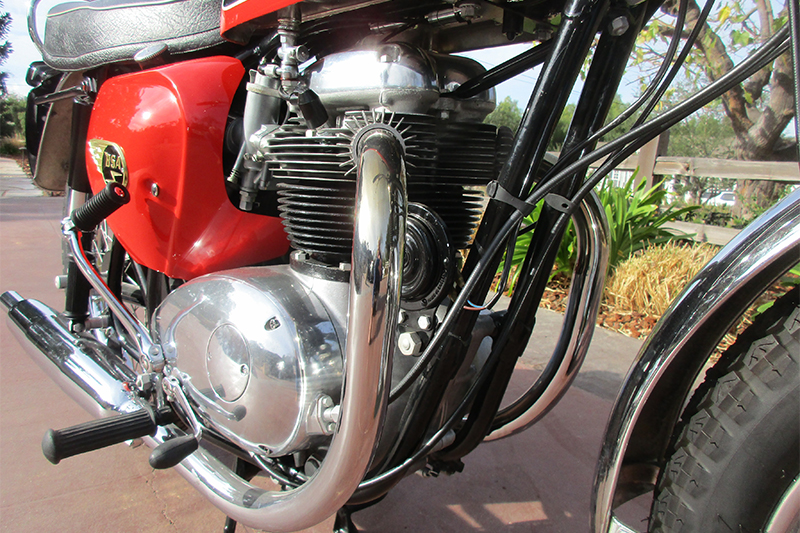 Click on any of the images above to view larger pictures.
More great bikes on our YouTube Channel.
Don't Miss Out On Your Favorite Bike...