Bultaco was first and foremost, a competition motorcycle company that put out street motorcycles to survive and keep their factory doors open. The Bultaco dirt bikes as well as road competition models were always highly competitive worldwide back in the day and with their reputation and many win's under their belt with riders such as Ginger Malloy, Tommy Robb and Jess Thomas, makes these motorcycles highly coveted and highly collectable all around the world. This very special example that we have to offer is the actual 1998 Daytona winning motorcycle owned and raced by Mr. Ginger Malloy. The TSS 250 is in "off the track" livery and in very good mechanical condition. Some of the modifications to this motorcycle done by Malloy includes an extended swingarm, hand made expansions chamber, a special cylinder and reshaped head combustion chamber. This rare piece of history is an absolute "must have" for any serious collector or motorcycle museum. This motorcycle has been on static display and will need a full servicing prior to use.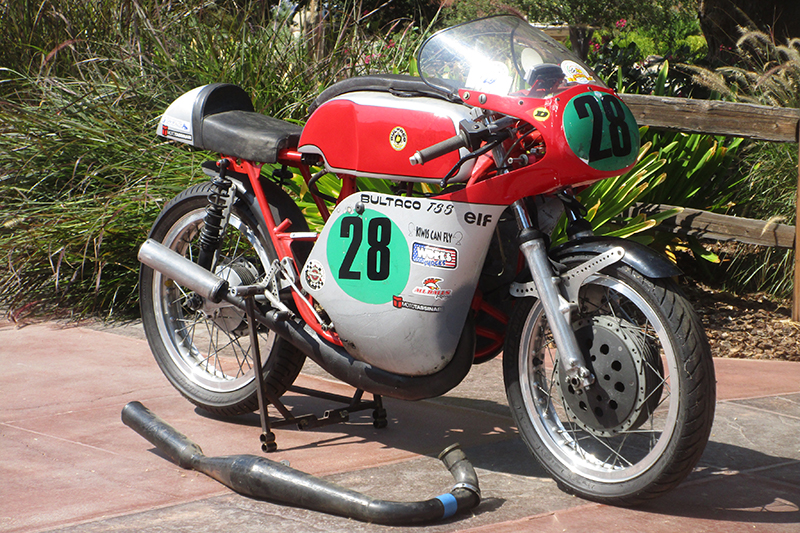 Click on any of the images above to view larger pictures.
Video of this motorcycle will be posted here soon.
More great bikes on our YouTube Channel.
Don't Miss Out On Your Favorite Bike...