1965 Cotton Telstar Racer
This Cotton Telstar Racer was built by Fluff Brown out of the UK to factory specifications utilizing the Villiers "World Beater" 250cc two stroke single engine with a very rare six speed gear box and huge Amal carburetor. The Cotton was a British built motorcycle that was first produced in 1918 and the factory closed it's doors in 1980. This fine example is in very good condition and has raced a few times in the early 2000's before being imported into the US where it has been on static display in a private collection located in Southern California. The motorcycle will need a full servicing and inspection prior to running.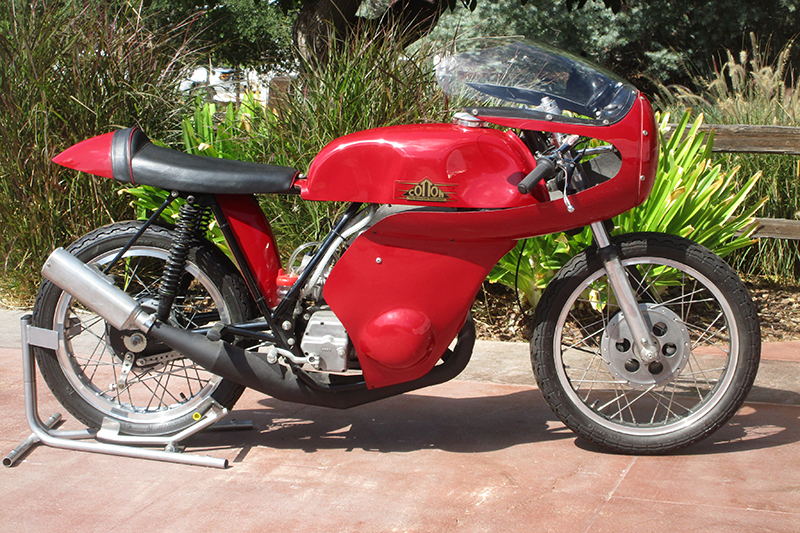 Click on any of the images above to view larger pictures.
More great bikes on our YouTube Channel.
Don't Miss Out On Your Favorite Bike...