1970 Triumph 650cc Bonneville
In 1970, the 650cc Triumph Bonneville was up against the Japanese invasion of the new Honda CB750 and other multi cylinder motorcycles from the Far East. Try as they may, the British built bikes were destined to go by the way of the dinosaurs as their old school design and technology was decades behind what was being offered by the Japanese brands. In today's world, the 1970 year model is considered to be one of the most desirable years to own and collect, and the burgundy red and silver color scheme with painted fenders truly represents the bygone era. This very nice example has been completely reconditioned and runs out very well. With only a little over 500 miles showing on the clock, this beauty is ready for many more adventures.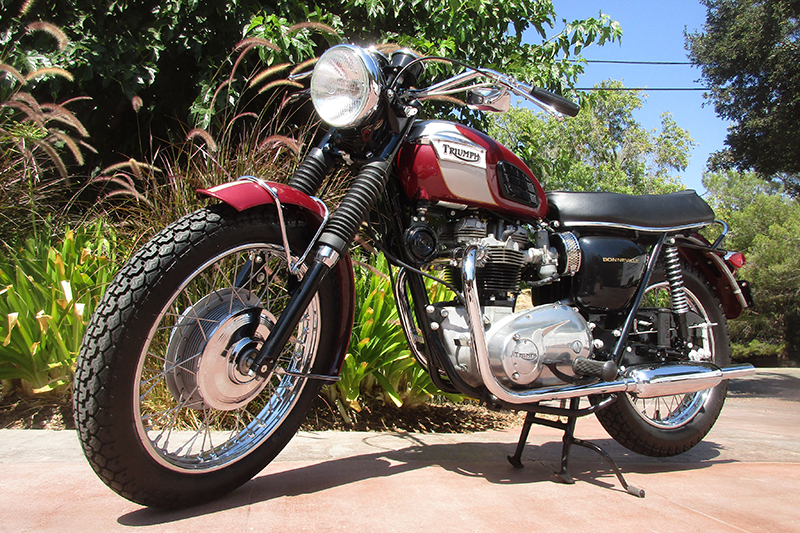 Click on any of the images above to view larger pictures.
More great bikes on our YouTube Channel.
Don't Miss Out On Your Favorite Bike...