1975 BMW R75 with Steib Sidecar
BMW debuted the /6 in 1974 and, while it had a short run (just through 1976), these are great bikes for riders who want classic styling and authenticity with above average reliability. Fundamentally, the /6 was similar to its predecessor but updates included a front disc brake and an independent tachometer. What makes this bike even more special is it's saddled up to a very cool Steib sidecar and, instead of the 750cc displacement as it came from the factory, a set of 900cc heads and barrels have been married to the low end for better performance and horsepower. The bike has also been fitted up with an electronic shift solenoid with hand push button shift on the handlebars for the physically challenged rider. The odometer shows just over 32k miles on the clock and it is currently registered for this year and selling with a clear California title. Being that this is an original paint motorcycle, although still looking good, she has some well earned dings and dents showing her 47 years of service.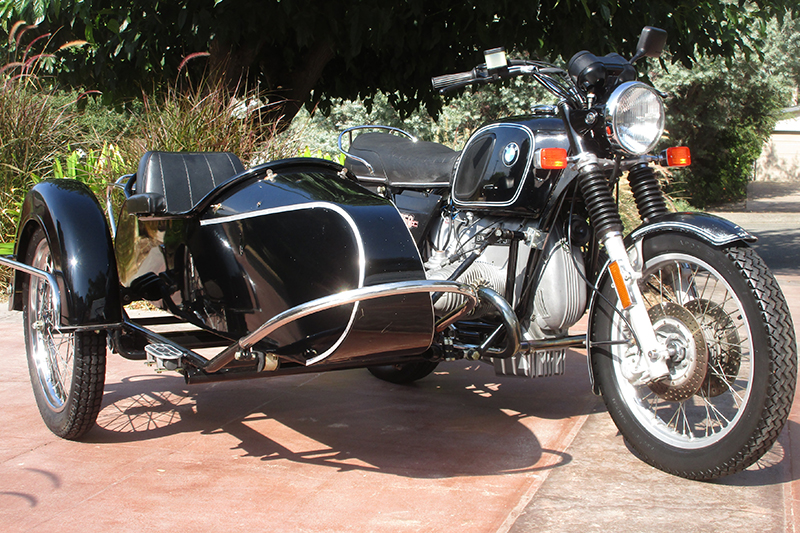 Click on any of the images above to view larger pictures.
More great bikes on our YouTube Channel.
Don't Miss Out On Your Favorite Bike...