1942 Harley Davidson WLA with Sidecar 27535
This very freshly restored example of the 1942 Harley Davidson WLA "Liberator" was completed approximately two years ago by the very capable hands of David Sarafan, the leading authority in the WWII Militaria and especially with the Harley Davidson 45 ci motorcycles. Besides the new feel of the motorcycle, a replica sidecar was sourced out of Europe and mated to the bike to complete the package. Many original components were used in the construction of the bike including original frame, forks, speedometer and the list goes on. In the case that an original part could not be sourced, David only used the absolute best reproduction components that were made here in the good old USA as well as by top craftsman located in Europe. Going off of the engine numbers, this is a Type 3 model which was produced between May 8, 1942 and April 1943 of  with the early ammo box, non deep water fenders as well as a very nice set of reproduction saddlebags, and leather gun scabbard. Add this beautiful war horse to your Harley collection or throw a leg over the saddle for a nice outing with the friends!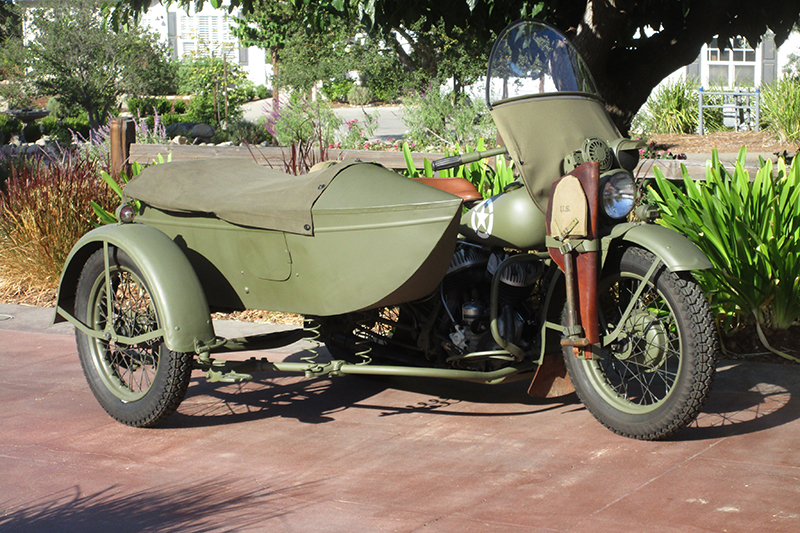 Click on any of the images above to view larger pictures.
More great bikes on our YouTube Channel.
Don't Miss Out On Your Favorite Bike...