1957 Harley Davidson XL Sportster - Original Paint
There is an old saying, "a motorcycle can be restored many times, but it is original only once" and this very nice example of the very first year Sportster is no exception to that rule. Sporting Harley's Skyline Blue and Birch White paint scheme, this very rare, first year Sportster is one of a very few known original examples left in existence. The very low production number of 57XL 1114, signifies that this motorcycle was the 114th Sportster to roll off of the Milwaukee assembly line!
The white faced speedometer shows 32,453 miles on the clock and all of the very hard to find items that are usually missing such as the key switches and flippers are all still present and accounted for. Use it as a rider or place it in your man cave or museum, either way, this iconic Sporty is sure to prove to be an excellent investment and a great addition to any collection.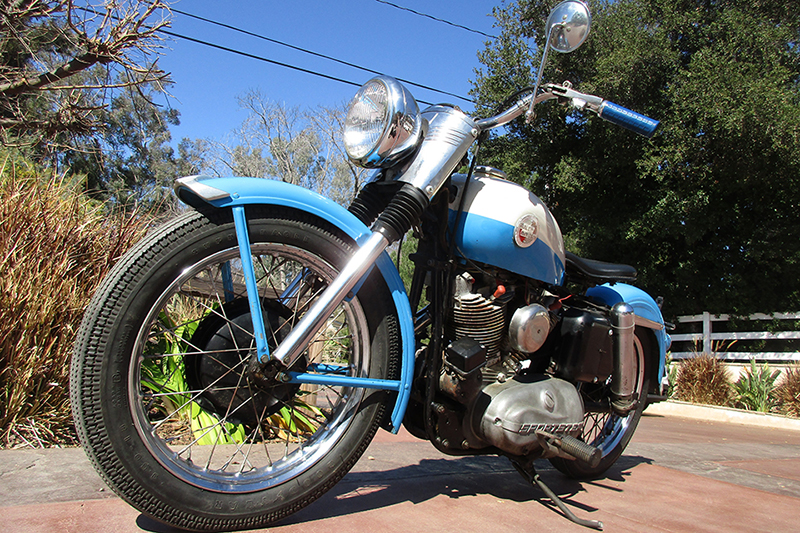 Click on any of the images above to view larger pictures.
More great bikes on our YouTube Channel.
Don't Miss Out On Your Favorite Bike...