1957 Harley Davidson XL Sportster
When Harley Davidson upgraded the old Model K with a new, all-iron OHV top end in 1957, the Sportster was introduced and quickly became an American icon, and Harley-Davidson's most successful model. This XL was purchased in very rough condition by famed Sportster expert Glenn Bator of Bator International, Inc., and was restored to a perfect nut and bolt example, paying close attention to detail on every part, including correct date coded cylinders and all hardware, to insure proper fit and finish throughout. Of course, it sports the very iconic one year only with the rare rear crash bars, NOS saddlebags and sporting the mid-year optional Nugget Gold and Birch White livery!
New Old Stock Saddle Bags and Rear Crash Bars
Nugget Gold and Birch White paint
New Old Stock Goodyear tires
Front crash bar
Solo seat
DC1 Linkert carburetor
Original key switches
Correct bugle horn
All correct hardware, fit and finish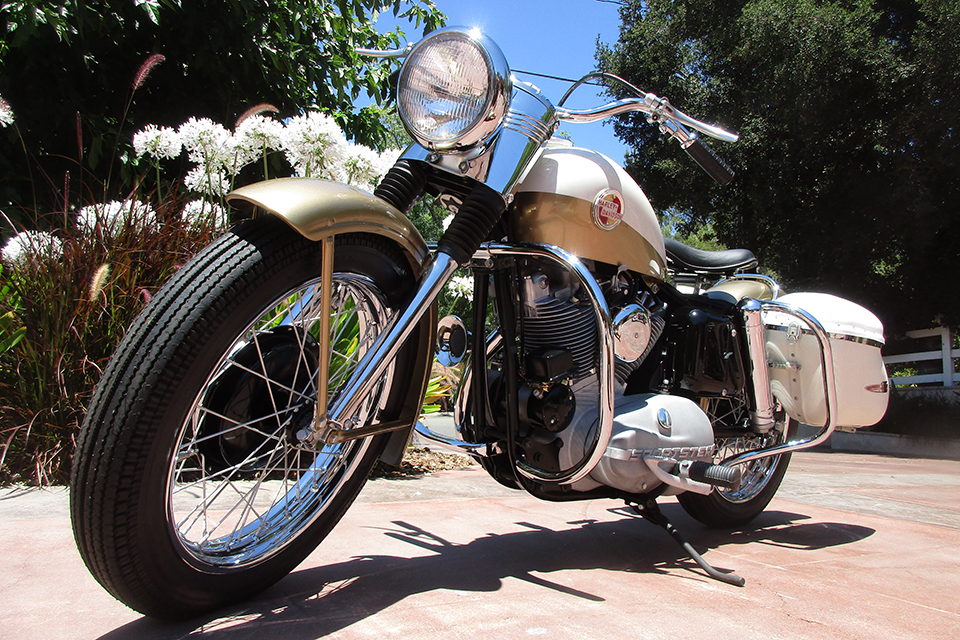 Click on any of the images above to view larger pictures.
More great bikes on our YouTube Channel.
Don't Miss Out On Your Favorite Bike...