If you remember the old song "One Part at a Time" by Johnny Cash, it depicts what this motorcycle is all about.  The beauty of the Harley Davidson's Big Twin motorcycles is you can mix and match parts from the mid 1930's to the late 1960's, and this classic rider is a tribute to that fact! This old girl is a running and riding motorcycle with a variety of different year parts including a very nice uncut OEM rigid frame c1951, a 1958 engine with matching lower case numbers, a set of 1966 Shovelhead barrels and heads, a 1957/58 gas tank with 1957 tank badges, a non rivet front fender and a c1957 or earlier rigid rear fender.  The speedo is original Harley c1948 along with a number of other OEM components to many to list.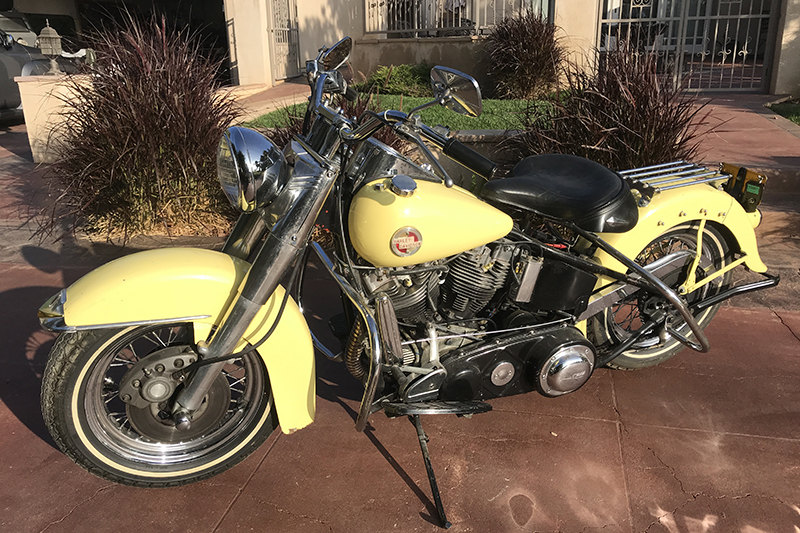 Click on any of the images above to view larger pictures.
More great bikes on our YouTube Channel.
Don't Miss Out On Your Favorite Bike...