A true blast from the past!! If you grew up in the 1980's, this little Honda XL was on Santa's wish list for almost every kid on the block! Sporting the original paint gas tank, side covers and fenders, this Honda was pulled down, frame repainted, new cables, tires, all rubber products and electrical has been either refurbished or replaced with new components. With very few miles showing, the motor was evaluated by yours truly, and I found the internals to be very clean and showing very little ware or abuse. This little beauty would make an excellent pit bike or a perfect rider to teach the grand kids how to ride and also give them a taste on how great it was to grow up back in the "wonder years". This motorcycle is selling with a Bill of Sale only.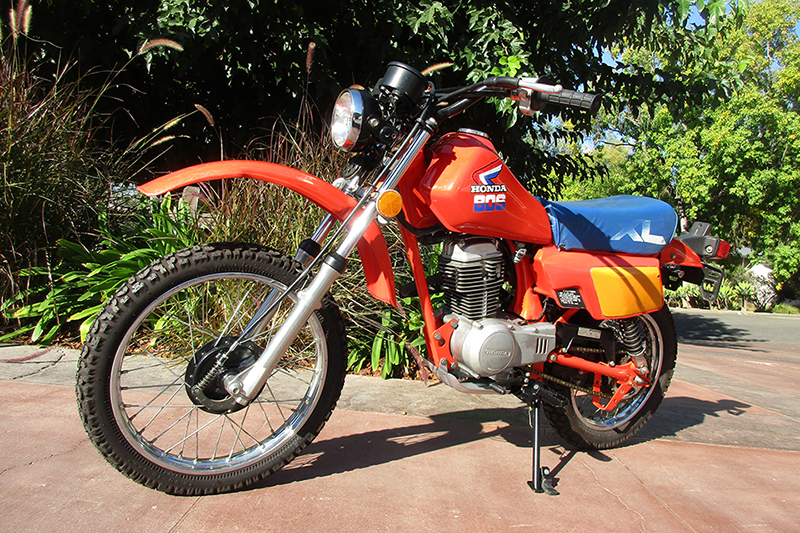 Click on any of the images above to view larger pictures.
More great bikes on our YouTube Channel.
Don't Miss Out On Your Favorite Bike...