C1938 JAP KTOR "Two of Everything" OHV Racer Project
JAP stands for J.A. Prestwich, a company named after founder John Alfred Prestwich that started out manufacturing scientific instruments behind his father's house in 1895. Prestwich's natural engineering ability made him perfectly suited to designing and building engines for the slew of new motorcycles that were being produced in Britain. By the 1920s and 30s, engines from JAP would power many of the world's fastest racing motorcycles, as well as many of Britain's most expensive brands, including the famous Brough Superior SS100. The example that we have here came out of the iconic MF Egan collection. Back in the 1980's Mike Egan traveled over to the UK and purchased this unit from a Mr. Lamb who was rumored to be an old time Brough enthusiast and collector.  The "two of everything" set up basically depicts the two magnetos running off of one drive gear, on the right hand side of the motor. The gear box and frame is from an early Norton and the front end is all American from a 1920's Harley Davidson Model JD.
Motors such as this are highly sought after and do not become available for sale often. This motorcycle is selling in "as is" condition with a bill of sale only.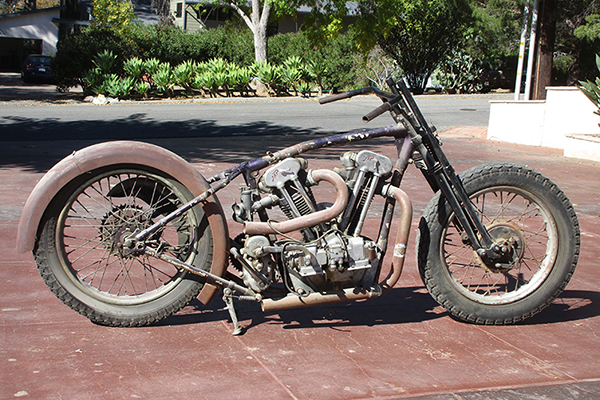 Click on any of the images above to view larger pictures.
More great bikes on our YouTube Channel.
Don't Miss Out On Your Favorite Bike...