1975 Kawasaki KR250 Factory Racer
This iconic Kawasaki KR 250 is a first year production and has been updated with the later 360 deg firing order. The motor consists of the in line two cylinder, two stroke water cooled design with disk valve induction through 34mm carbs 50+HP @ 12,000rpm and a 7 speed transmission. This ultra rare factory racer is one of approximately twelve bikes made that year. The KR's were raced by Yvonne DuHamel and Ron Peirce and won many GP races back in the day. The single shock and belt drive are unique development changes made by Kawasaki to improve the routing of the exhaust which originally went up and over the engine exiting on right side through the fairing although this motorcycle has been converted back to chain drive.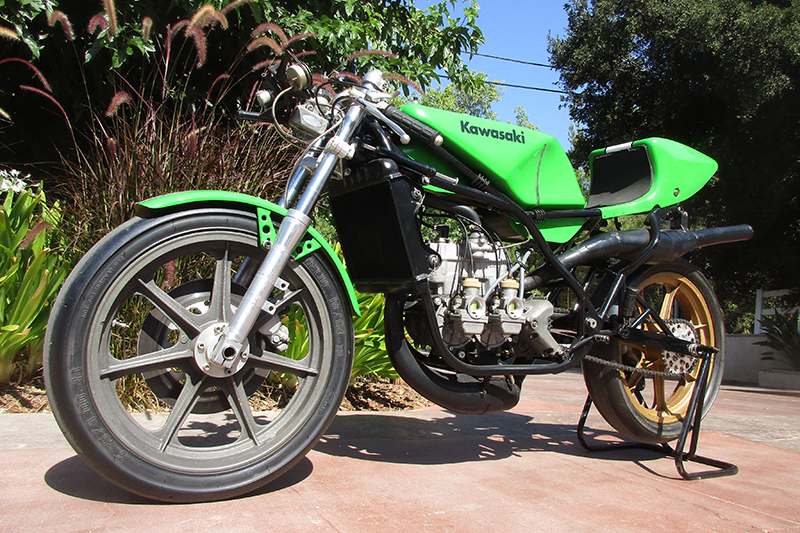 Click on any of the images above to view larger pictures.
More great bikes on our YouTube Channel.
Don't Miss Out On Your Favorite Bike...