1956 Moto Guzzi Falcone SS
This beautiful 500cc Falcone has been fitted up with a Milan Taranto race kit and was restored by Altinier Racing out of Treviso, Italy, approximately 15 years ago. The motorcycle was then sold through the late Jim Gleave, of Atlantic Motorcycles, to a private collector here in Southern California where it has remained on display until presently. Besides the beautiful restoration, the motor was built utilizing a high compression piston, a 10k REV Racing Cam, large Condor valves, decked cylinder and a lightened race flywheel. The motorcycle also includes alloy wheel rims, light fenders, sport handle bars, a race wind screen, a period correct original aftermarket sport tank and a race muffler from the Guzzi Condor. The seat has been set back (relocated) with Dondolino style brackets and the bike also has hand made foot controls to replicate the Dondolino controls. The engine is fresh with very few miles on it. This head turner is ready for display or for a nice Cafe ride or vintage track day.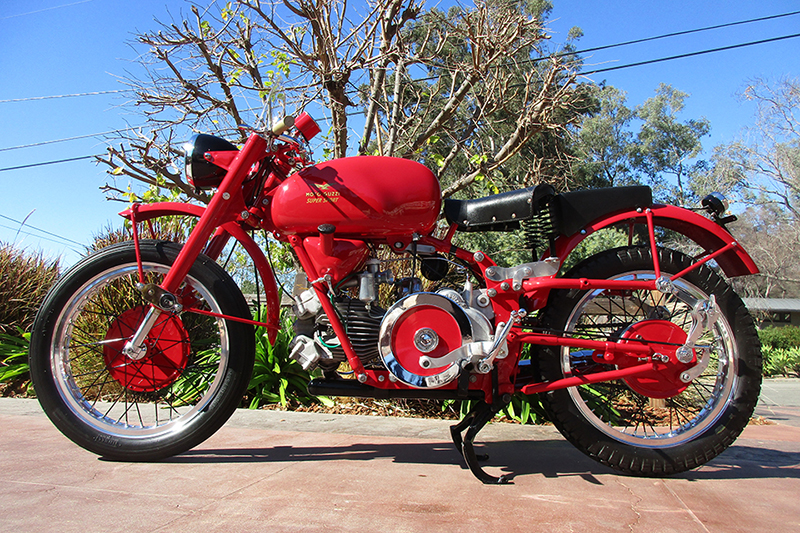 Click on any of the images above to view larger pictures.
More great bikes on our YouTube Channel.
Don't Miss Out On Your Favorite Bike...