1971 Norton Commando Café Racer
This very nice Norton Commando sports the 750cc vertical twin motor with the isoelastic engine and four speed gear box. To get the power to the ground, the bike is running Akront alloy wheels, with a 19″ on the front and an 18″ on the rear, along with the classic Norton drum brake system. The motor upgrades include a belt drive primary, in lieu of the typical chain drive, and an electronic ignition system. Odometer shows only 200 miles since the work was completed. The obvious modifications includes a beautiful "one off" hand formed aluminum gas tank and seat section, spun aluminum oil tank, clip on handlebars, a front fork brace and a really cool STOP tail light with a side mount license plate. The motorcycle is currently registered and ready for a fun ride through the canyons.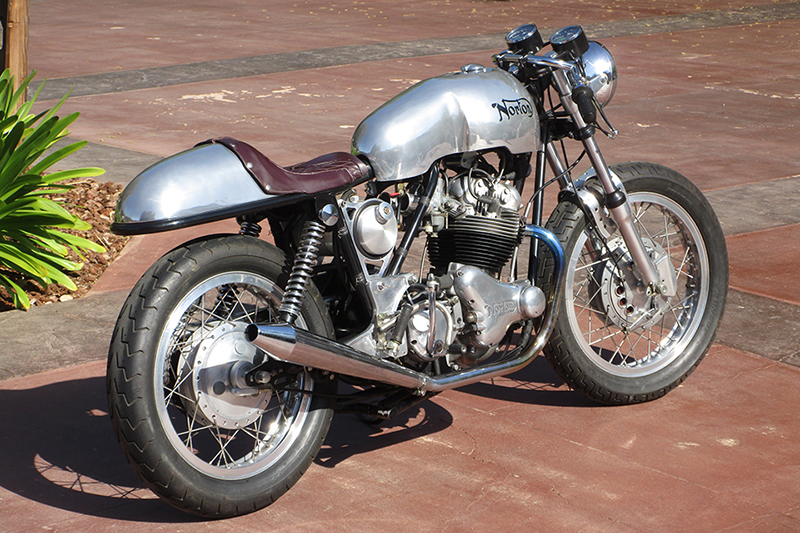 Click on any of the images above to view larger pictures.
More great bikes on our YouTube Channel.
Don't Miss Out On Your Favorite Bike...