This very nice Thor sports an earlier restoration with ownership traced back to the 1980's. Thor was known for their very high quality machines and the parent company, Aurora Automatic Machine Company, also supplied many motors and castings for other manufactures such as Indian, Flying Merkel and Harley Davidson, to name a few. The 1000cc V-twin motor in this unit is the pocket valve design and was used until 1919 when the company elected to discontinue production of their motorcycle line up. Other features include a three speed gear box with tank mounted hand shift, tank mounted hand and foot actuated clutch, large alloy floor boards, Shebler carburetor, American Bosch magneto and a heavy duty roll off rear stand. This very fine example was restored well over thirty years ago and is believed to be 100% real, with no reproduction. You would be hard pressed to locate a finer example of the Thor than we have to offer here today.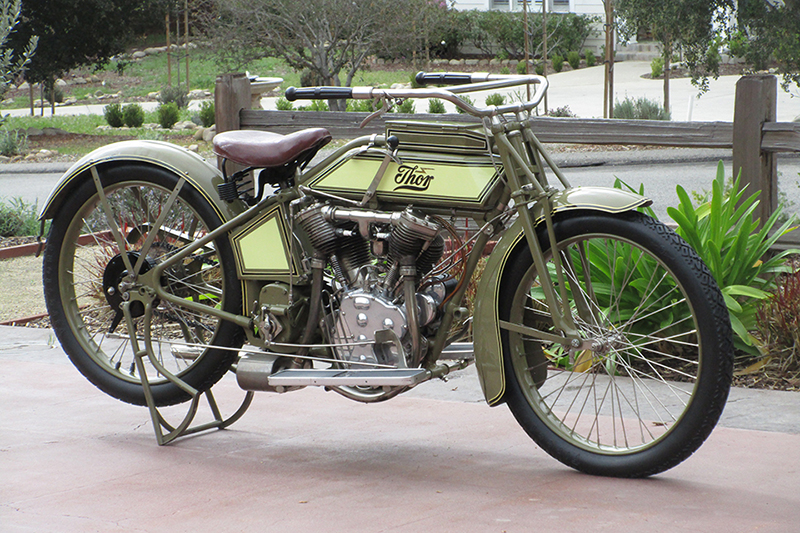 Click on any of the images above to view larger pictures.
MORE PICTURE TO BE ADDED SHORTLY
More great bikes on our YouTube Channel.
Don't Miss Out On Your Favorite Bike...