This very unique prototype is a "one-off" frame built by Rick Cresse, co-owner of Trackmaster Racing Frames with the purpose of offering them up in kit form for the modern Triumph Bonneville motors. Unfortunately, due to time and other projects, this motorcycle was set aside and basically forgotten. The motorcycle features the traditional 4130 Chromoly tubing with new nickel plating, Sun alloy rims with stainless steel spokes, new tires, custom front exhaust headers, and reverse cone mufflers. The motorsports only 4,755 on the clock and will be selling as is with the original Triumph title, the Trackmaster frame MSO and bill of sale.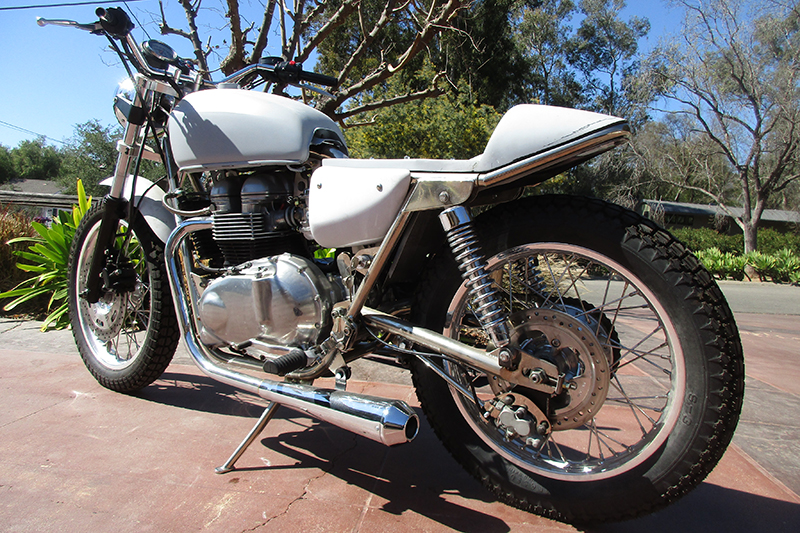 Click on any of the images above to view larger pictures.
More great bikes on our YouTube Channel.
Don't Miss Out On Your Favorite Bike...