c1970 Triumph 750 Dirt Track Racer
Last raced over twenty-five years ago, this authentic Triumph 750cc dirt track racer only has two races on the motor since it was last gone through by Larry Cresse and raced by his son Rick. This motorcycle is reported to be ultra fast and with the light weight Redline frame, it is a true handful. Being that it has been parked for a couple decades, this old stallion will need a full going through before it is track ready. Selling on a Bill of Sale only!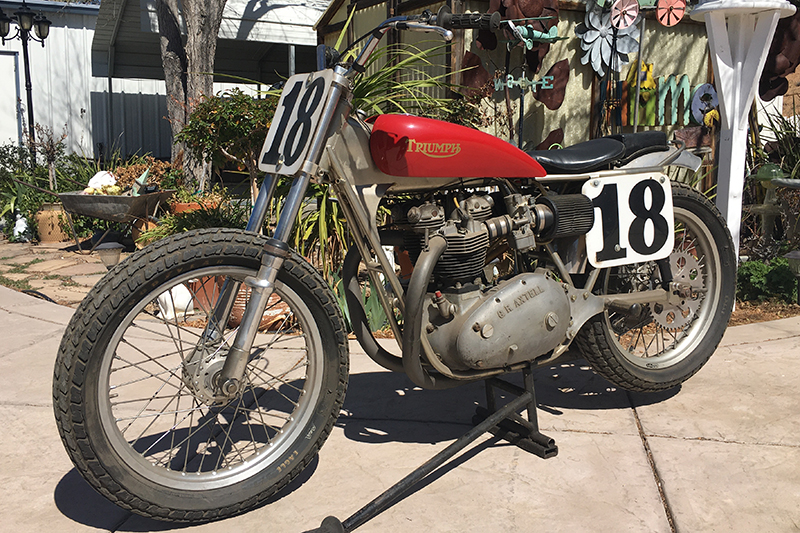 Click on any of the images above to view larger pictures.
Don't Miss Out On Your Favorite Bike...